So you've woken up motivated, read my post on making sure you don't fall off the fitness wagon, and feel excited about this new commitment you've made to yourself and your health. Good for you! But now what? Whether you've decided to give running a try; have committed to walk the path of a yogi or yogini or are going the tried and true method of starting a home gym, it seems like there's a NEVER ENDING supply of fitness equipment and gurus out there wanting your money. So what's an intelligent choice among the swirl of options? It can be tough to tell, but there are several questions you should ask yourself before making ANY purchase that can ensure you're not just getting swept up in the excitement of it all and making bad decisions.
The first question you need to ask yourself is what are you expecting out of this? If you're undertaking a public fitness choice like a gym membership, or class setting, then the answer may be as simple as social engagement and new friends. If that's the case, then you don't need to commit a lot more over the price of your membership. Some appropriate clothing and footwear might be all you need. Just be respectful of your soon to be new friends who may be taking this a little more seriously. Keep the social hour to before and after the workouts. There's nothing more annoying than someone trying to chat you up during your downward facing dog, or when you're trying to press 180 lbs up off your chest. DON'T BE THAT GUY OR GAL!
If your answer is more than social gains, then you have some things to consider depending on what you're chosen method of fitness is. Let's look at a few options below:
Home Gyms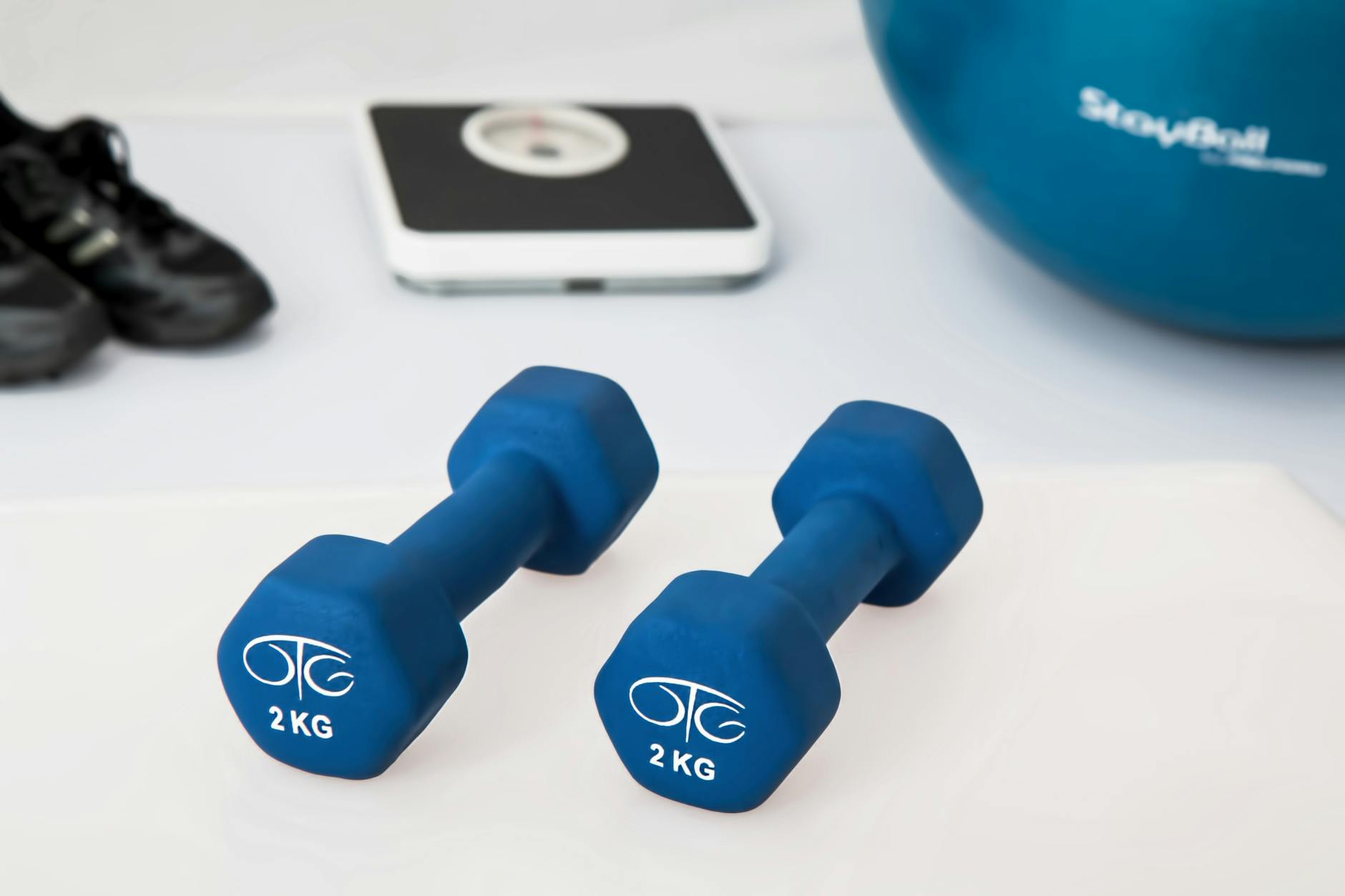 This one can REALLY set you back some cash if you're not careful! My advice to anyone setting up a home gym would be to consider the results you want to achieve. Do you really need to invest in a lot of equipment, or can you achieve some of these results in other ways – running outdoors instead of on a treadmill or elliptical for example. If your mind is made up and you really need a home gym to achieve your goals, then I would again ask you to review what results you want to achieve.
Once you have these results firmly in mind, I'd recommend researching a DVD or online program that has planned workouts for you to follow that match the goals you're looking for. Beachbody has some great options in their arsenal of fitness regimens that would be a good place to start and most programs require very little equipment to get started.
If a "follow along" program isn't for you, then research online programs or develop your own and write it down so that you aren't walking into your gym without a plan. Remember – if you fail to plan, then you plan to fail.
Having this plan or program in place will help you to determine SPECIFICALLY what you need to invest in. But if you still refuse to follow my advice, then here are the things I'd consider investing in to give yourself a WIDE variety of options:
Adjustable Weight Dumbbells – most of these will adjust to between 5 to 55 lbs giving you a great variety of weight to work with without needing the space for an entire rack of dumbbells.
An Adjustable Bench – This will give you a flat-knee height surface that you can use for bench presses, inclined bench presses, shoulder presses, one arm bent over rows, box jumps, decline pushups, Bulgarian split squats and a partridge in a pear tree! This is a major aid that will let you perform a lot of things that are just ore difficult without one.
Pull-Up Bar – Even though I struggle with them personally, pull-ups are a fantastic exercise that work a LOT of your upper body muscles in one movement. There are numerous options for pull-up bars out there. from units that you install to temporary solutions you fit in a doorway while exercising. Pick one that fits your needs.
Push-Up stands – These are great tools if you have delicate wrists (like I used to!). They not only keep your wrists straight and locked, avoiding adding stress to that complex joint, but also allow you to drop deeper into your push-up allowing for a greater range of motion.
3 or 4 resistance bands – These are basically giant rubber bands with varying resistance that you can utilize in numerous ways for a lot of different exercises (or to make your dumbbells even heavier – you beast!).
In my opinion, that's going to give you a HUGE bang for your buck, without breaking the bank on a lot of machines or flooring that can spike the cost from the hundreds to the thousands of dollars. Once you've got this equipment and have settled into a few routines, re-assess your goals, and see if there's something else you want. If it IS one of those expensive machines, consider joining a gym instead, it might save you a lot of cash. If a gym membership isn't for you, maybe do a trial membership for a week or month to try out that fancy piece of equipment to see if it's really something you want in your house. Better to use it for a month at their place and be out a little cash than to have it sitting in your basement as an overpriced clothes hanger!
Yoga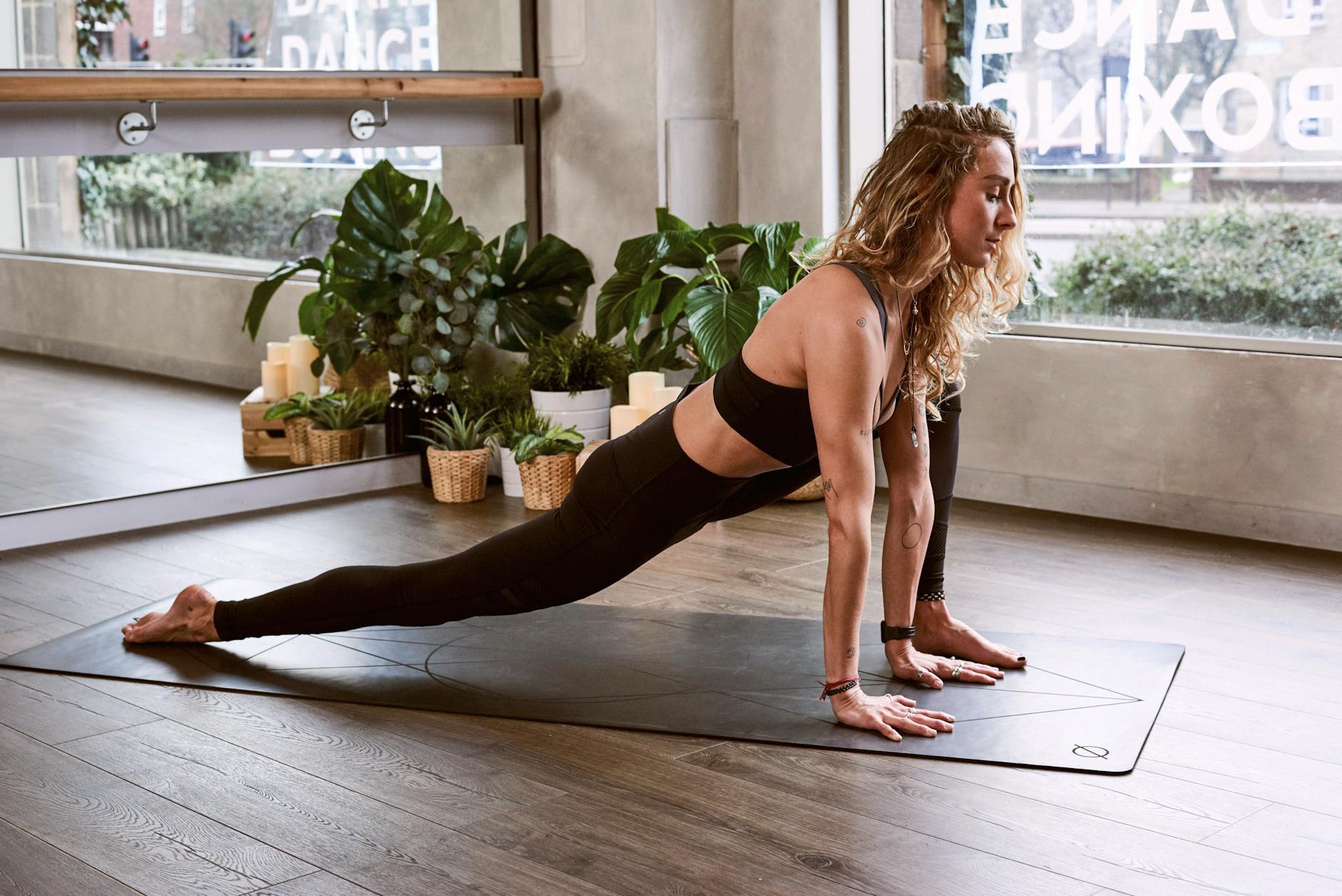 Yoga is by design something requiring very little equipment to perform. Honestly, your body and mother earth is probably all that you need. But just like most other fitness practices, there is a whole industry out there that wants to sell you everything from jewelry and blankets to special socks! Sure some of these things might help you feel part of the yoga community, but they're not really necessary for practicing Yoga.
If you're wanting to get into the Yoga game, here's the minimum you'll need:
A Yoga Mat – Even this isn't mandatory, but depending on where you're practicing, and what surface they provide, it may be a really good investment. A good yoga mat should be around 1/4″ thick (not too thick and squishy or it can affect your balance) and should be around 72 – 86″ long to allow elongated poses to be held.
A Decent Towel – for all the hype about inner peace that Yoga gets, don't let that make you think it's gonna be easy! You'll be holding some uncomfortable poses for long periods of time, which puts your muscles under stress, and causes your body to sweat. Have a decent towel to wipe that sweat up so you don't slip during the next tricky pose!
A Water Bottle – Like I said, you're gonna sweat. Make sure you can re-hydrate as you practice!
A Yoga Block – If you're practicing in a studio or in a class setting, the instructor may have a few of these. If not, they're a good investment to help you hold poses that you may not have enough flexibility to reach just yet, or increase your reach for certain stretches.
Boxing / Pilates / Specialty Fitness Classes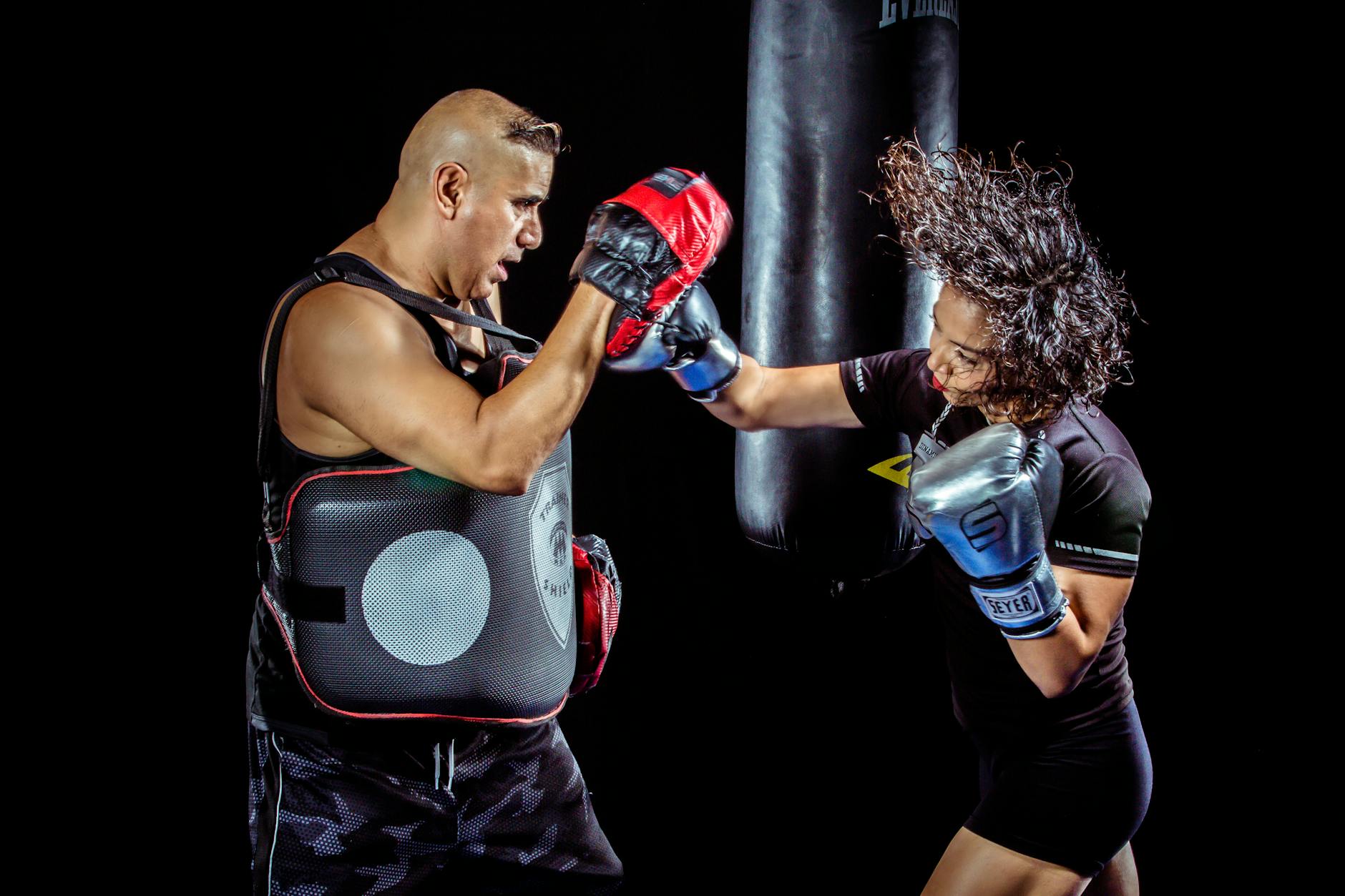 If boxing / Pilates or some other specialty class is your passion, then you're in luck, they'll most likely have all the equipment you need other than a water bottle at the location you choose to practice with. The one exception might be specialty gear like hand wraps, Boxing/MMA gloves or a mat in case you want to practice at home. A Pilates mat is very similar to a yoga mat except they're a little thicker. choose one that is about the same length as a yoga mat, but it should be around 1/2 inch think to protect your spine properly. As to gloves or hand wraps, many gyms have loaner gloves, but they're kinda like bowling shoes – not something you want to rely on if you're serious about your sport! Use the loaner gear and talk to the more veteran members or trainers to see what they recommend picking up to round out your experience.
Running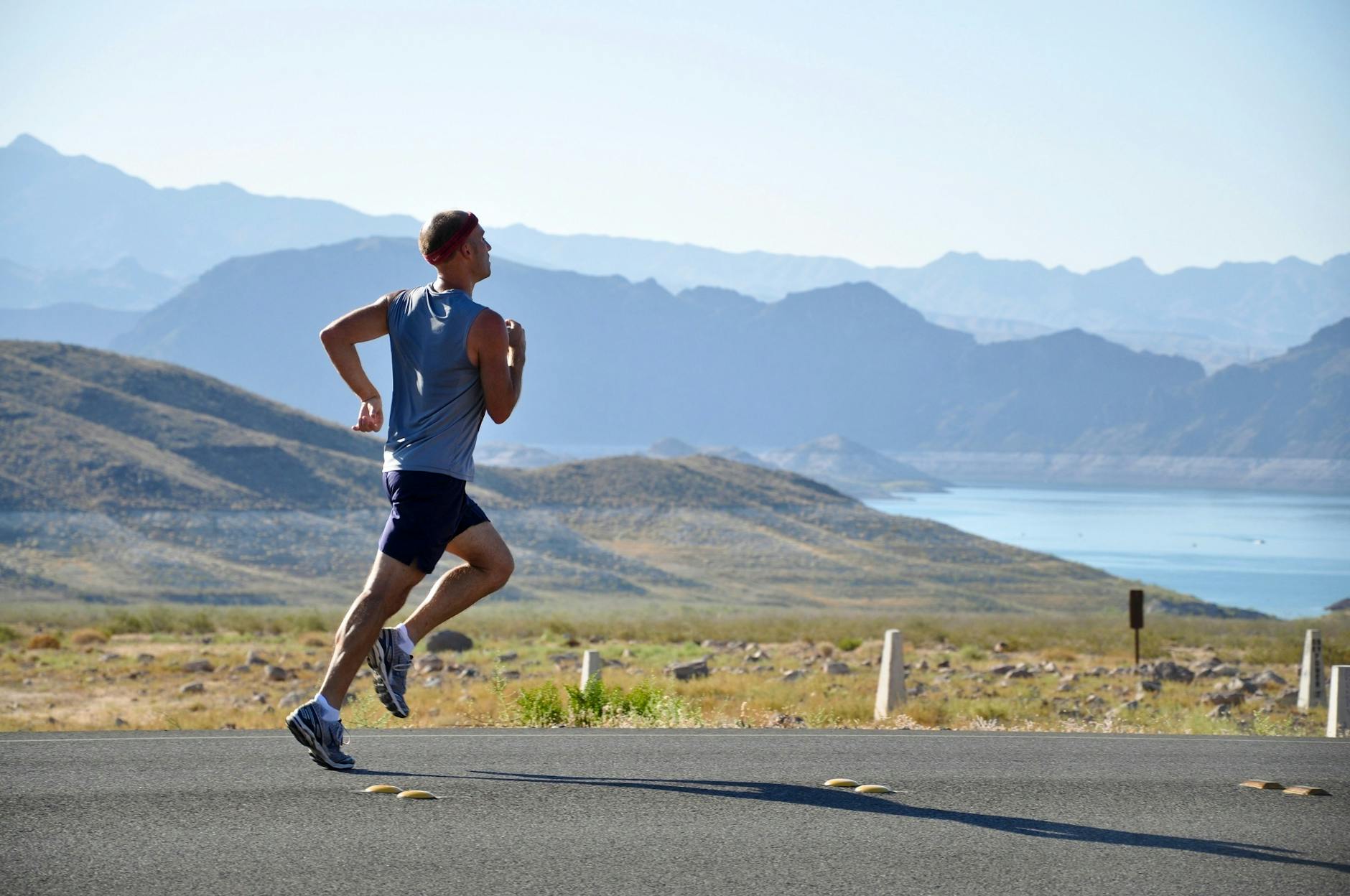 Whether running solo or in a group, running is another sport that can be as simple as your body and somewhere open to move, or as complicated as you want it to be. It's something we just naturally do (that's not to discount proper running form!) But if you're serious about pursuing this, consider:
Running shoes – there are so many variables involved with picking the right running shoe that I'm not even going to attempt to coach you on this! My advice here is go to a running store and lean on them for information and guidance. Have them properly measure your feet and help you find something appropriate.
Water Bottle – this can be as simple as a bottle of water from the store, or something a little fancier with an insulator and a caribiner to clip to your clothes.
That's really it for running necessities. The clothes you have in your closet can work just fine, but you might want to pick up something that wicks moisture away from your body. You can invest in a heart rate monitor to get a really solid training tool in your arsenal. A decent pair of wireless headphones is a good idea if you enjoy running with music or other audio entertainment. As is an armband sleeve to hold your phone so that your hands are free while running, but none of these are necessities. An app to track your runs or make the runs more interesting is also a good idea – but not a requirement.
Gym Membership
This is another pretty simple one just by nature of the fact that you probably joined the gym because THEY had the equipment. However, that doesn't mean there aren't items you may want (although these are all optional – except for water and the towel – bring a towel!):
Notepad and pen to track progress of your lifts
Some sort of fitness plan to follow so that you're not just lifting random weights and under- or over-training
A heart rate monitor can be handy – although not mandatory if you're participating in a cardio class like spin, or plan to run on treadmill a lot.
Swim goggles or nose-plugs if there's a pool and those items help you
A Towel – this is a MUST at the gym. there's nothing worse than a guy or girl who leaves sweaty equipment when they're done with it. Unless your gym provides these, bring a towel and use it to clean off the equipment you've used after you're done using it.
Water Bottle – this can be as simple as a bottle of water from the store.
A combination lock for locker use
A decent pair of wireless headphones
An armband sleeve to hold your phone – if you don't have – or don't want to use your pockets
If you're trying to find the best equipment for your fitness program – whatever it may be, then you've likely already done some research. If so, you can quickly see how overwhelming the choices can be, and how frivolous some of those choices can be too! Just keep in mind your goals and then ask yourself what you REALLY need to get yourself there. Let that be your guiding advice in any purchase decisions you make.
Know someone who might like this article? Please share it with them, or via your social media network, it helps the blog out, and you never know who you might be responsible for motivating to live a healthier lifestyle!